Wow, it's been awhile since we've posted an update on the guild website! Sorry about that, but we've been having too much fun in game with The Serpent's Spine expansion! Either way, you guessed it! We're still truckin' on Aradune and proof be told! Below, you'll find a dead Lethar and unfortunately his side piece Selay didn't make the selfie, but her corpse is in the other hallway.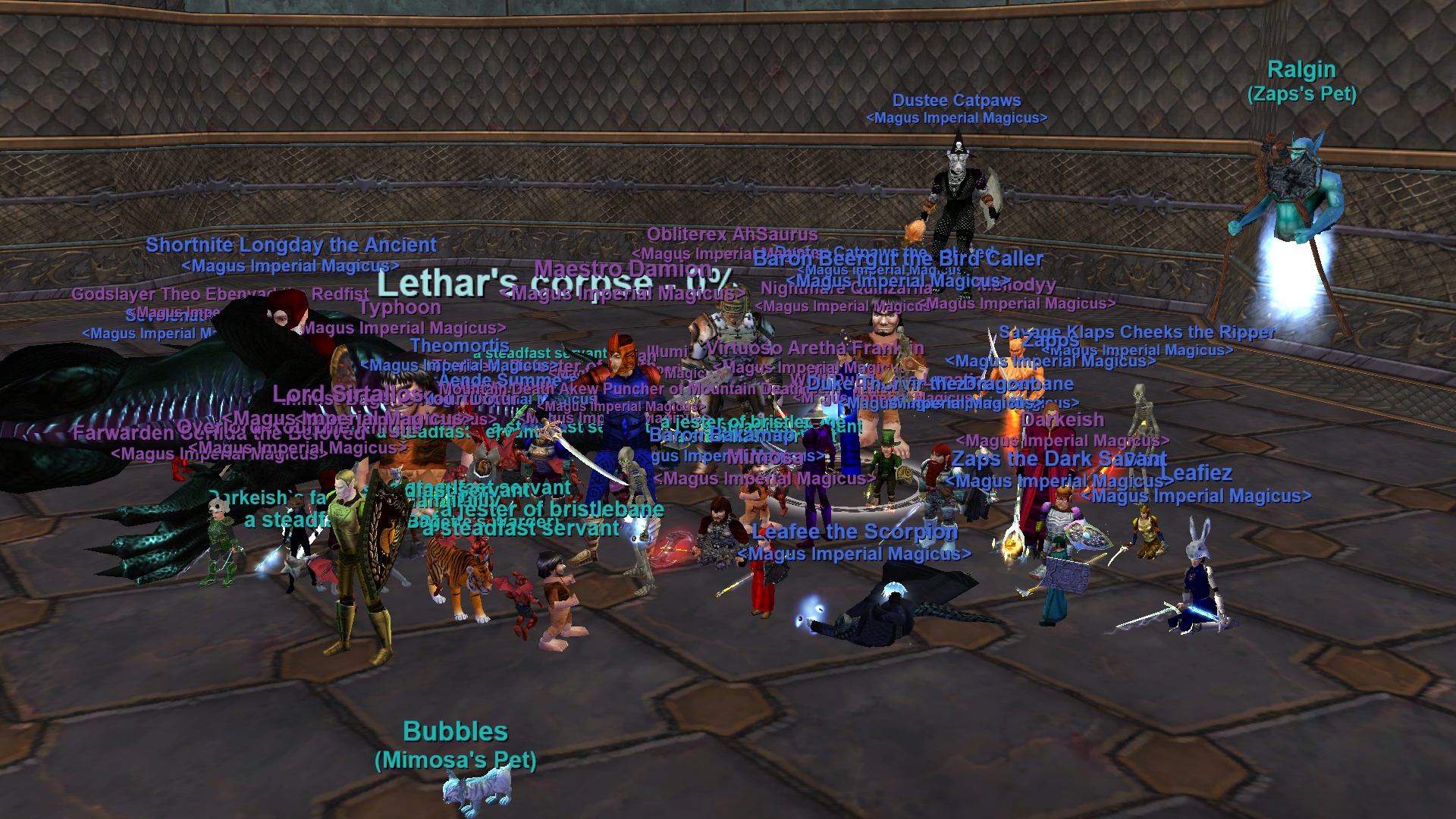 [Selfie by: Obliterex using his new iPhone 14 Pro lol]
(This is not our first or second Lethar kill, but we wanted to post a picture of the crew!)

And, aside from Lethar, we also have quite a few Beltron kills under our belts too - so you know we're decked out in that sweet T2 Raid armor! Most importantly, we're recruiting and looking for a few more people to fill out our ranks as we prepare for The Buried Sea in a couple of weeks!
Last edited: